WES BRIDEL
Investment Advisor Representative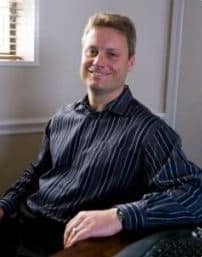 3410 Far West Blvd, Ste 257
Austin, TX 78731
.
Wes Bridel was a traditional financial advisor whose own walk with Christ radically altered and strengthened upon taking several mission trips. He experienced a God who was not only real, but present in his daily life, and came back to a financial leadership role that lacked connection with reality in Christ.
As a result, Wes' spirituality became a driving force in every facet of his daily life. Including the financial principles and techniques he uses to advise his clients.
.
Over time, Wes nurtured these principles and techniques and built Kingdom Calling's "The Steward's Calling" program: A second-to-none Christian investment program that synchronizes your calling and your personal finances together, so that your financial decisions are in line with God's purpose. The process walks you through seven stages of financial stewardship that clarifies your life's Purpose, helps you become more productive for His Kingdom, and sets you on your way to living the life He calls you to.
.
Read some more about the Seven Stages to Living with Kingdom Calling. The program is full of success stories from many satisfied people just like you.
.
Today, Wes leverages his boundless spiritual energy to help others become better stewards of their finances and lives in Christ.