1. INVESTMENT PERSONALITY
4. INVESTMENT POLICY STATEMENT
If your foot size is 10, you buy size 10 shoes. It's a matter of comfort. But, too many investors get shoe-horned into something that doesn't fit their true investor personality – their risk level, goals, dreams, all rolled into one. They walk around with a case of buyer's remorse feeling uncomfortable about their financial future. There's a better way. We start our process by working with you to find your investor personality in order to understand how to best serve you.
We use a simple and powerful method for measuring investor risk tolerance. By asking a series of questions either in-person or online, we compare the actual current investment make-up and risk with what is desired. All too often we find investors are misaligned – creating a sense of fear and uncertainty, leading to poor financial decisions when markets fall. Once your risk number is established, we begin the process of sifting through the investment opportunities that compliment your specific goals and time horizon.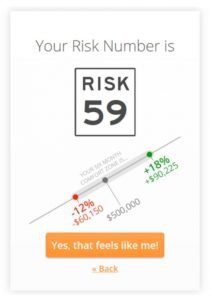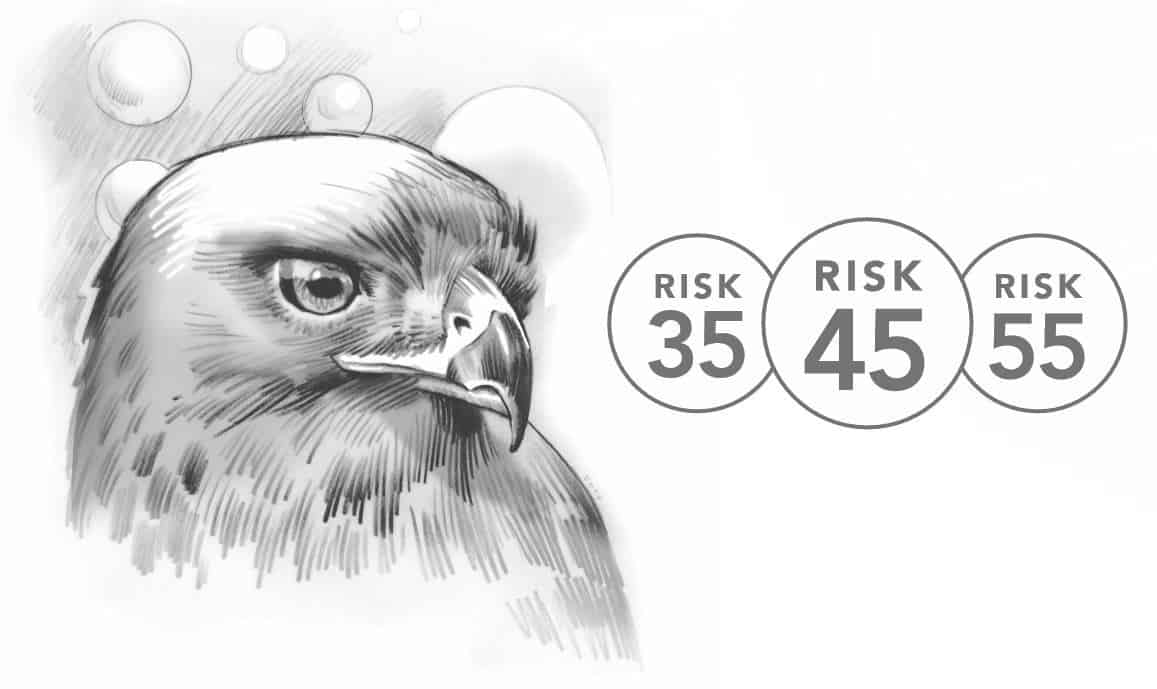 DETERMINE RISK OF YOUR CURRENT INVESTMENTS
Now that we know the level of risk you are comfortable taking, we need to review the risk of your current investments. By utilizing enhanced technology, we determine the combined risk of your entire portfolio. Sometimes we find that the desired and actual risk numbers are not aligned. We will determine how much gain or loss your investments will experience, with a 95% probability, over the next 6 months.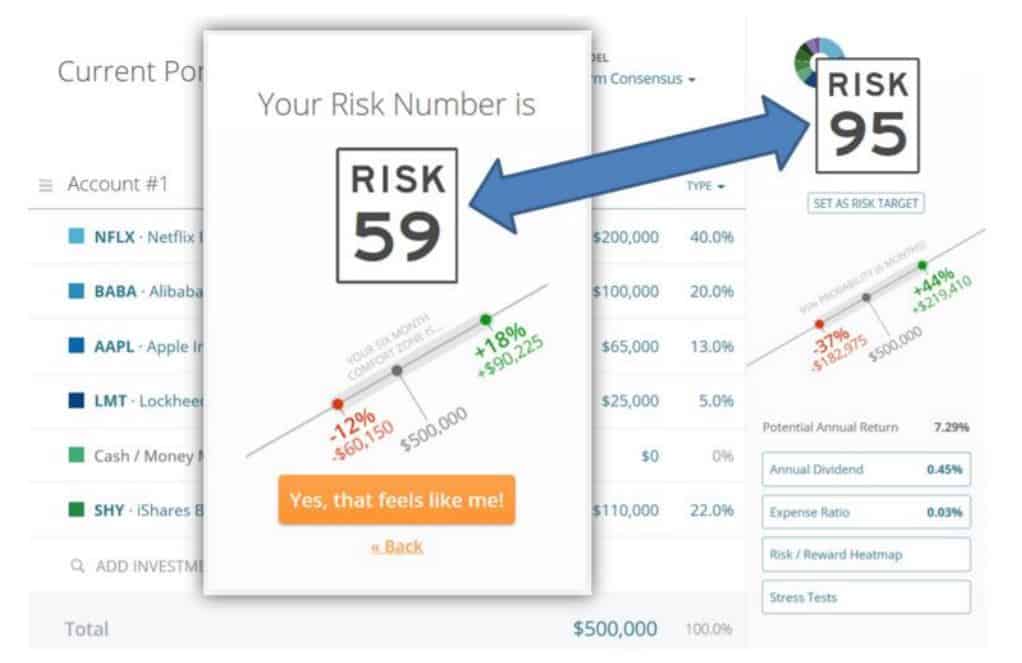 CURRENT INVESTMENT REVIEW
We have now reviewed the level of risk you are comfortable with and the risk of your current investments. The Risk Number does a great job of telling you the risk of your current portfolio, but it doesn't tell you whether your investments are any good or not. We use performance reports to show you exactly how your investments are ranked compared to their peers in each investment category. The end result is any client, whether a novice or sophisticated investor, will be able to understand which funds are good and which ones are not.
ALIGN INVESTMENTS WITH YOUR RISK NUMBER
After going through the Risk Number questionnaire, it is important to create a portfolio that aligns with your risk comfort. We will create an investment strategy that aligns with that Risk Number so you know, with a 95% probability, what could happen with your investments over the next 6 months. As we all know, life can bring on unexpected circumstances, so we review this Risk Number with you periodically to ensure that the investment strategy we have in place is still right for you.
SELECT, MONITOR AND REPLACE INVESTMENTS
Our Investment Committee meets every week. The purpose of this meeting is to review the fund line-up to ensure everything is in the keep zone. We strive to maintain top performing funds. We monitor the various funds each week to determine if any changes are needed. We select top performing funds, monitor these funds every week, and replace them if they are under-performing. No longer will you have to track down someone to see the changes that are being made to your investment portfolio. If changes are made, you will be among the first to know what was changed and why. 
INVESTMENT POLICY STATEMENT
Our Investment Policy Statement shows you exactly what our strategy will do for you. We will show you that based on your investments, your Risk Number, and your time horizon, how much income you can expect to receive on a monthly basis in retirement. We call this our Better Financial Outcome. It is a fallacy that you must take more risk to achieve your goals. We will demonstrate for you that by making sure you are comfortable with your risk we can provide you a Better Financial Outcome.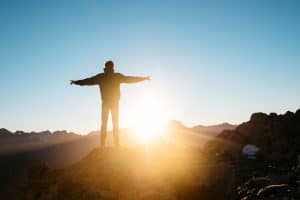 COMPREHENSIVE FINANCIAL PLAN
A comprehensive financial plan is a review of your current and future financial well-being. We like to think of comprehensive financial planning as a holistic health plan for your financial situation. When taking care of your health and well-being, you won't focus on just one thing, you will take care and manage all aspects of your health. We believe in being your financial manager, throughout your working years and through retirement, providing fiduciary advice on all of your financial needs.